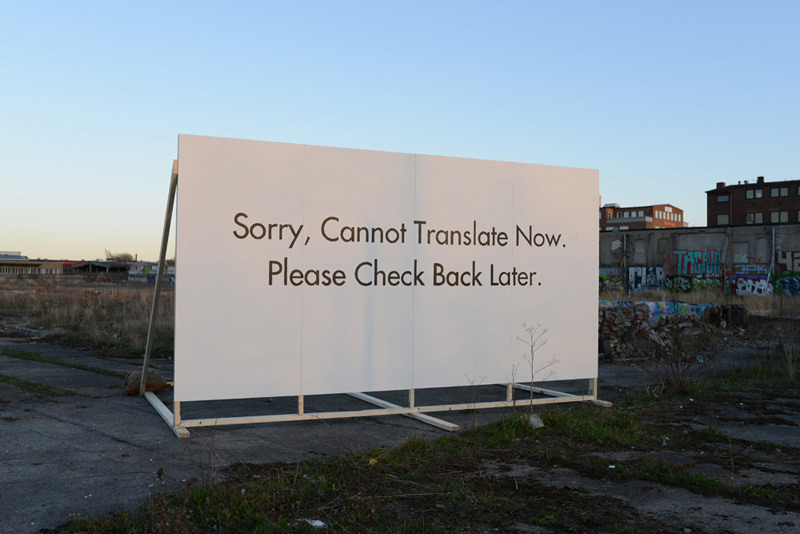 Suspensions | In Time
CirkulationsCentralen, Malmö & WIZARD, Oslo
3-26 May & 8-9 June, 2013 
The exhibition 'Suspensions | In Time' was showed at CirkulationsCentralen (CC) and WIZARD during May and June 2013, displaying works by artists living and working in the Nordic environment and culture.
The exhibition focused on the artists' individual projects and included works by Björn Carnemalm (SE), Jeanett Ann Goodwin (NO), Jenny Åkerlund (SE) and Kirsten Astrup (DK).
While works by Carnemalm and Goodwin were only shown at the exhibition at WIZARD, Astrup and Åkerlund were included on both occasions. Although they all work in entirely different manners both in form and method, they share an interest in Time as concept, notion and process. Their different approaches can be said to heighten the understanding of one another's practice.
Kirsten Astrup's work In Time Cabaret is a site- and time specific performance that was especially made for the exhibition. Her performances and installations are based on musical compositions and physical presence. The works of Astrup examines narrative forms and how globalization and technology both divides and brings people together. She usually insists on doing everything herself - especially when this is not feasible because it requires that she's physically present several places at once. Astrup gave performances at CC, both at the opening and at the finissage of the exhibition. The finissage was also streamed on the internet and shown at a special viewing at Sound of Mu in Oslo.
Jenny Åkerlund is an artist that masters both technical skills and the aesthetization of her projects. Many of the works involve slowing down processes by the aid of technology. By modifying temporal processes, Åkerlund attempts to make areas that are distant, small or obscure more accessible to our perception. The exhibition presented her new video entitled Sidereal time (study II), a title that connotes how the Earth relates to the stars, and our relationship to the stars in terms of space and time. Three drawings that are part of her ongoing series Untitled (finds) were also on display.
The works of Björn Carnemalm more often appears in schools and other institutions, as well as in public projects in residential areas, rather than in galleries. At Wizard he presented documentation of a work made by prisoners that came about as part of his workshops and lectures held at Kirsebergsanstalten, a local prison in Malmö.
Oslo-based Jeanett Goodwin has also made works that lingers on institutions and local communities, albeit from an outsider perspective. The exhibition shows her film, She dwelled upon… (2010), that has the female prison Bredtvet in Oslo as motif. She also presents an embroidery that depicts the same institution, albeit based on a google-map image.
During the exhibition that took place at CC and as part of "Malmö Nordic 2013" a seminar entitled "Sorry, Cannot Translate Now. Please Check Back Later." was held May 7 & 8 at 5-7 pm both days. The seminar focused on the milieu of artist-run galleries and projects. It aimed to present different modes of operation and contemporary artistic approaches within the Nordic countries. Representatives from Gallery Rajatila (FI), V-art (SE), artist Björn Carnemalm (SE) and artist Jeanett Goodwin (NO) held presentations.
Elias Björn and Gard Andreas Frantzsen 
Curators